System and Organization Controls, better known as the SOC framework, was developed by the Association of International Certified Professional Accountants (AICPA). The AICPA defines three different types of SOC reports.
Understanding the differences between SOC 1 vs SOC 2 vs SOC 3 is important when deciding which type of compliance you need for your business.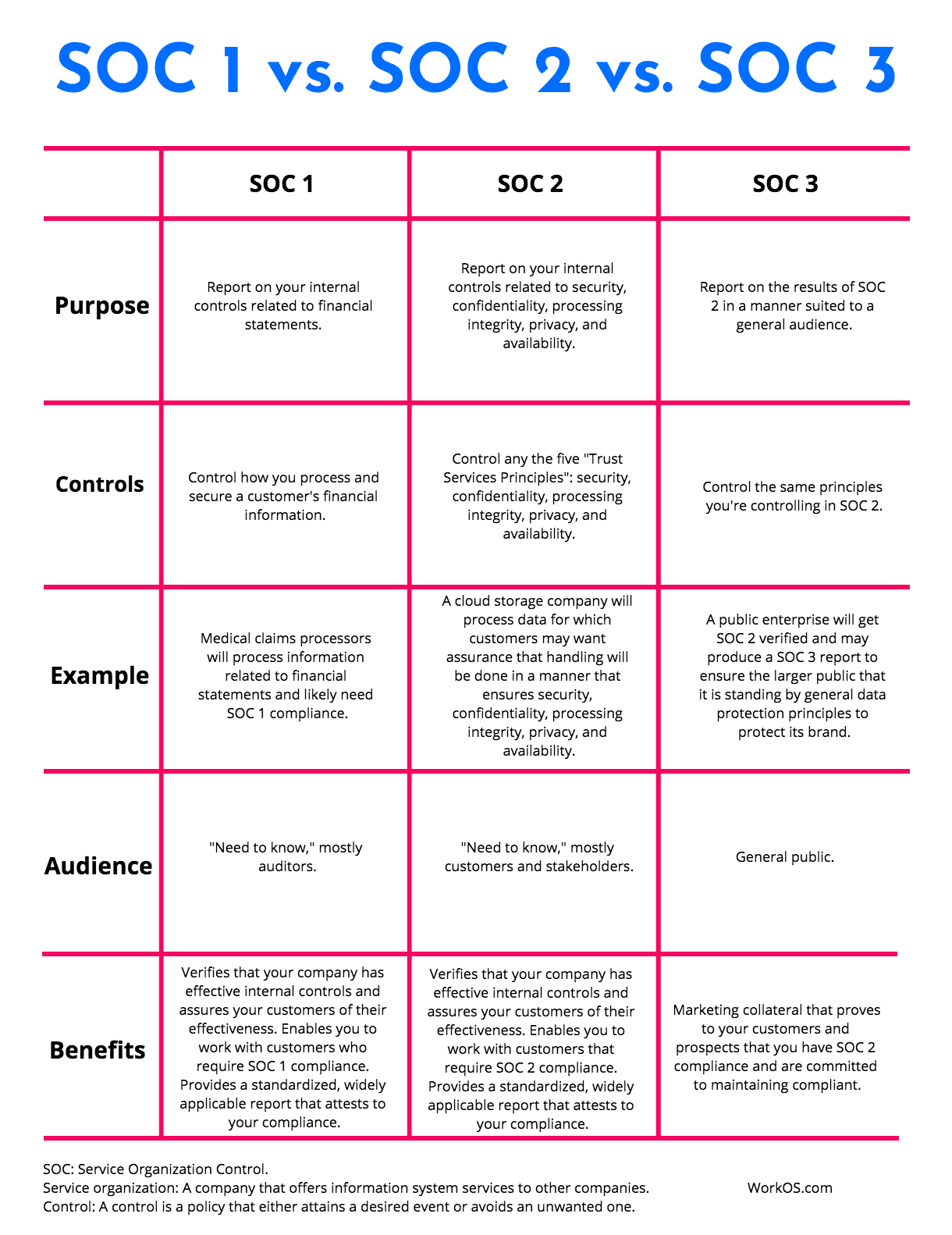 In a nutshell:
SOC 1 is a financial audit report;
SOC 2 is a security and controls report; and
SOC 3 report is similar to SOC 2 drafted to be presented to a general audience.
As a service provider, you may find it difficult to understand the difference between the three SOC reports. Therefore, check out the additional articles listed at the end of this post as it will help you understand the types, benefits and when to purchase them easily.
A few common questions: is SOC 3 better than SOC 2? Do you need a SOC 1 report before you can get a SOC 2?
It's important to note that the numbers don't indicate a particular sequence or a higher set of standards. A SOC 3 isn't harder to get or more prestigious than a SOC 2, and you don't need a SOC 1 before starting a SOC 2 audit.
SOC 1, SOC 2, and SOC 3 are simply different reporting types.
Want to learn more about SOC?
To learn more about the types of SOCs, terminologies, the importance of compliance, specific characteristics, and other common questions, I recommend exploring these articles: